About OmDayal Group
In 2002, the OmDayal Group started with a vision of spreading education powered by a technology-driven ecosystem. As a visionary enterprise, OmDayal Group contributed towards revolutionising the education system with an emphasis on technology, innovation, and an integrated learning environment. These attributes are prerequisites for developing and enhancing the skills of next-generation learners.
In order to maximise the long-term and overall benefits of learners, the group realised the importance of starting their educational endeavours early and continuing their efforts until the young minds evolved into accomplished scholars.
OmDayal Group strives to shape an educational journey that presents conceptual knowledge, relevant new-age competencies and cutting-edge teaching and learning methodologies, enabling the student to venture out in the modern day world.
OmDayal Group Milestones
In 2003
The OmDayal Group founded DPS Ruby Park, one of the leading CBSE schools in Kolkata under the aegis of DPS Society, with the objective of setting a benchmark for quality education in keeping with the latest pedagogical trends across the country.
In 2010
OmDayal Group expanded their educational offering with the establishment of a NAAC Accredited Undergraduate College under the aegis of OmDayal Group of Institutions- Engineering and Architectural College at Uluberia, Howrah. The engineering and architecture courses offered by the OmDayal Group of Institutions are approved by AICTE & COA respectively and are affiliated to MAKAUT. This institute added a new dimension to the vision of revolutionizing technical education in West Bengal by developing industry-oriented competent professionals and research-driven scholars.
In 2011
To extend this world class quality school education in the districts of West Bengal beyond Kolkata, OmDayal Group established Delhi Public School in the steel city of Bengal – Durgapur. The school campus spread across 2,50,000 square feet, is a great example of new age planning that provides multifaceted amenities to offer a stimulating educational environment for the students.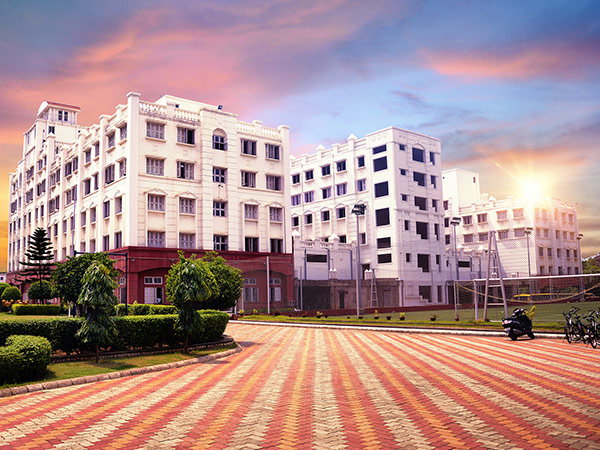 About School
This school is the first educational initiative of OmDayal Group under the aegis of The Delhi Public School Society. Founded in 2003, this school aims at raising the bar of excellence not only through quality education but also by honing new-age competencies, life skills, lateral thinking and creative potential in an integrated learning environment.
DPS Ruby Park, a CBSE affiliated school has empowered students to step into the wider communities as confident and future-ready individuals ,able to take the world in their stride.
The school has nurtured young minds with stimulating learning practices and opportunities to stay ahead in life. The school's endeavour to attain educational excellence have been rewarded over the years with outstanding academic and co-scholastic achievements.
Junior School

High School